We're The Right Ones For The Job
Backed by over 30 Years of Experience
Certified & Insured to Get the Job Done
The Right Tools Used for the Utmost Results
Free & Detailed Quotes Provided
100% Guaranteed Satisfaction
FOR 24/7 EMERGENCY SERVICE. CALL US IMMEDIATELY.
What Our Customers Say About Us
Real Reviews From Real Customers

50+ Reviews

4/02/2022
Reliable, fast and on time

Louisville Tree Service crew made my family happy. The service was prompt and the job was completed faster than I imagined.

3/19/2022
Great Service
Excellent and professional people. They were a pleasure to have around. Daniel was always keeping me updated as to their progress.

3/01/2022
Very Professional
They had the tree removed the same day the tree fell. They did such a good job, we hired them to remove other dead trees.
Certified Louisville Tree Service Experts
Serving Louisville County with Over 30 Years of Combined Experience
Woody's Tree Service is a family-owned tree service with over 30-years of experience caring for the natural landscape of communities in Louisville & Jefferson County. Our goal is to provide exceptional tree service to all residential and commercial clients looking to maintain or improve the natural surroundings of their homes and businesses.
How Can We Enhance Your Property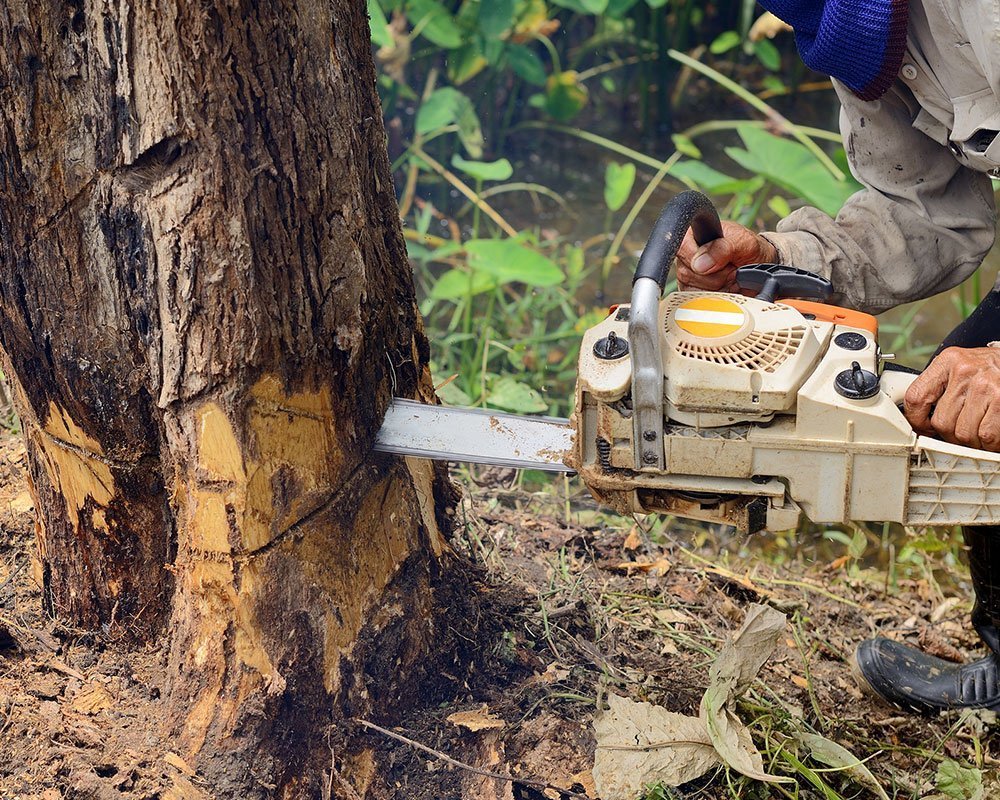 Louisville Tree Service in Louisville
. Call Us Today For All Your Tree Service Needs.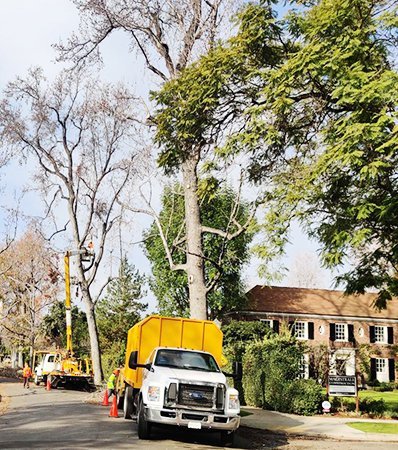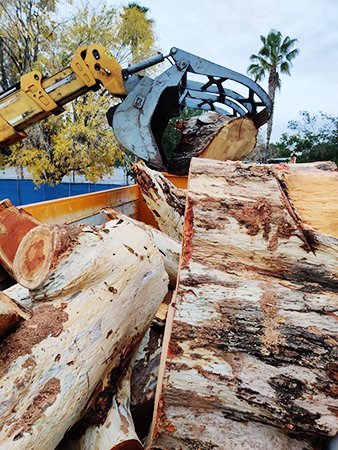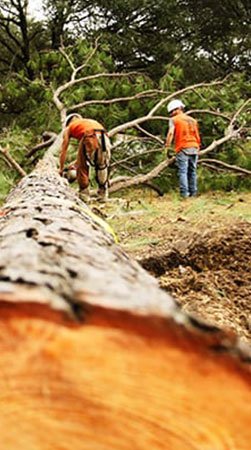 Your Certified Louisville Tree Experts!
Dedicated to Providing Our Customers with Exceptional Services
Certified Arborists
A Certified Arborist in Louisville is a dedicated professional that has many years of experience and formal training. We guarantee that all of our projects are managed by a Certified Arborist Louisville for your protection and peace of mind.
Safest Tree Removal Louisville Methods
We always use the SAFEST tree removal Louisville methods for your property's safety, to ensure efficiency, and to promote safety! We strive to save every tree we can, but sometimes tree removal is necessary.
Expert Tree Service Business
We are a local family owned and operated tree service and tree care company in Louisville, KY. We give you the promise of our hard work, dedication, and decades of expert experience.
Happiness Guaranteed
We provide professional and affordable tree care company for our clients. We'd love the opportunity to work with you and show why our exceptional service sets us apart from the rest.
Tree Care Louisville Tree Service
When a tree is leaning dangerously over your living room, you would need someone to help with the emergency tree removal immediately. Any delay could leave you with devastating damages – these could cost you weeks and thousands of dollars to fix.
We make all emergency tree removals a priority, always responding immediately to requests. Our team is experienced in handling emergency removing a tree and we have the best automobiles to get us to your location within minutes. Our modern tree removal gear allows us to carefully remove the tree from your home without causing any additional damage.
Why You Should Work With Professional Tree Service in Louisville Providers
24/7 Emergency Tree Removal Service
Emergencies show up when they are least expected. You could be asleep in the middle of the night, only to be woken up by a sharp crack as your tree leans further threatening to fall. A storm could destabilize a previously healthy tree, turning it into a safety hazard that can be felled by the lightest winds.
The unpredictability of emergencies makes us keep our emergency line open 24 hours a day, seven days a week. Whether you call us in the middle of the night, at 5 am, or during our lunch break, we will always answer your call and start planning the emergency tree removal.
1

How to Hire Emergency Tree Removal Service Providers
When hiring a professional to help with emergency removing a tree, there are several factors you need to consider. These include:
1. Availability
You wouldn't want an emergency tree removal professional to tell you to wait several days while your tree is leaning dangerously and threatening to fall on power lines. Look for professionals who have immediate availability and are willing to handle the tree removal without any delays.
2. Proximity
Hiring professionals who live far away from your location will require you to wait for hours before they arrive. Every second count when you have an emergency. Hence, always let professionals closest to you handle emergency removing a tree.
3. Performance
Emergency tree removals are usually very delicate – a simple mistake and the tree could cause significant damages or injuries. Look up reviews for the tree service provider you would like to work with. This should help you avoid tree service providers with a higher margin of error.
4. Affordability
While you can save enough money for a regular tree removal service, emergency tree removals are generally random and can catch up with you when you do not have much money. This is why you should put some effort into finding tree service providers willing to help you save as much money as possible.
Offering emergency tree removal services in the whole of Louisville, we are an affordable, reliable, and 5-star-rated tree service provider. Whether your tree is in the most delicate situation or it's already lying over powerlines, we will handle the tree removal quickly without causing any further damage to your home.
2

Signs That Warn a Tree Might Fall Soon
In most cases, it is easy for property owners to discover a falling tree before it turns into a hazard. Checking your trees for the following signs can help you avoid the panic that is often associated with emergency tree removals:
If the lean on your tree increases significantly within a short period, the tree's stability might be very compromised and the tree might fall at any time
If the roots on your tree have significant damage – say, they are decaying – this indicates that the tree support system is failing fast
The rotting trunk is an indicator that your tree's wood structure is damaged, in most cases, this damage may not be reparable
Fungi at the base of your tree indicate that the tree's base could be decaying and the tree might need a swift inspection by an arborist
If your tree has multiple trunks, check to see if they have a strong connection between them – if the connection is weak, the tree might split when you least expect it to