We're Your Best Choice for Tree Services
Backed by over 30 Years of Experience
Certified & Insured to Get the Job Done
The Right Tools Used for the Utmost Results
Free & Detailed Quotes Provided
100% Guaranteed Satisfaction
FOR 24/7 EMERGENCY SERVICE. CALL US IMMEDIATELY.
What Our Customers Say About Us
Real Reviews From Real Customers

50+ Reviews

4/02/2022
Reliable, fast and on time

Shults Tree Service crew made my family happy. The service was prompt and the job was completed faster than I imagined.

3/19/2022
Great Service
Excellent and professional people. They were a pleasure to have around. Daniel was always keeping me updated as to their progress.

3/01/2022
Very Professional
They had the tree removed the same day the tree fell. They did such a good job, we hired them to remove other dead trees.
Certified Louisville Tree Service Experts
Serving Louisville County with Over 30 Years of Combined Experience
Shults Tree Service, also known as Tree Services Louisville and Louisville Tree Care, is a family-owned tree service with over 30-years of experience caring for the natural landscape of communities in Louisville & Jefferson County. Our skilled staff of tree surgeons and crew members offers competitive pricing and estimates to accommodate your needs. Our goal is to provide exceptional tree service, including tree removal services and maintenance, to all residential and commercial clients looking to maintain or improve the natural surroundings of their homes and businesses.
How Can We Enhance Your Property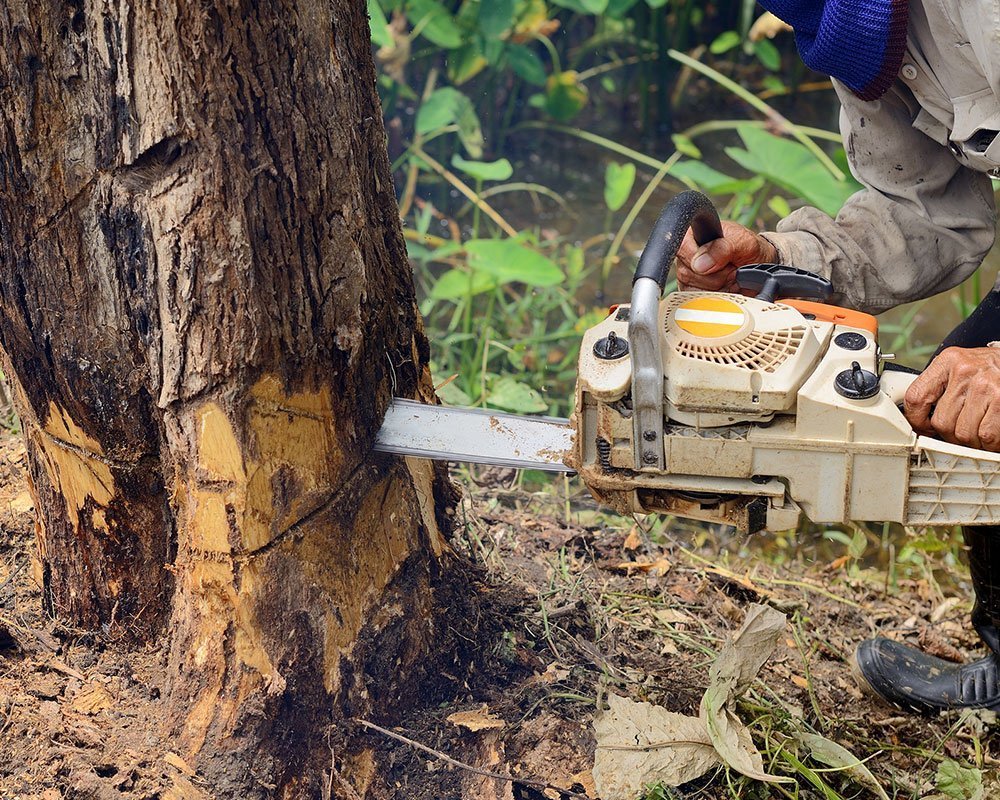 Shults Tree Service in Louisville
. Call Us Today For All Your Tree Service Needs.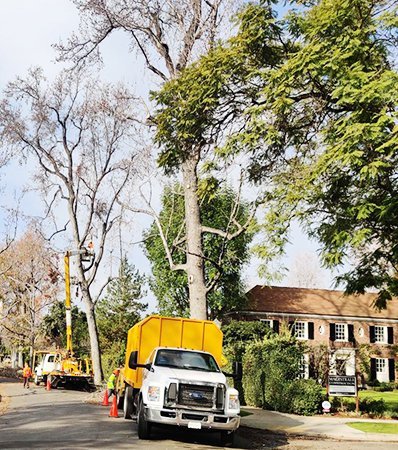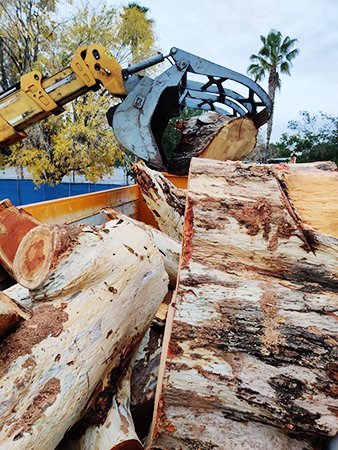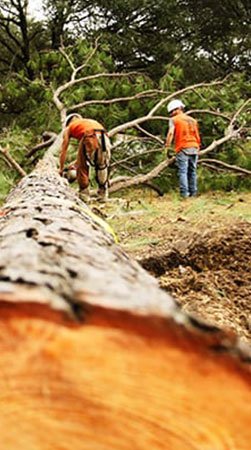 Your Certified Louisville Tree Experts!
Dedicated to Providing Our Customers with Exceptional Services
Certified Arborists
A Certified Arborist in Louisville is a dedicated professional that has many years of experience and formal training. We guarantee that all of our projects, including tree removal services, are managed by a Certified Arborist Louisville for your protection and peace of mind. You can trust our team to provide you with a detailed estimate or quote for your tree care needs.
Safest Tree Removal Louisville Methods
We always use the SAFEST tree removal Louisville methods for your property's safety, to ensure efficiency, and to promote safety! We strive to save every tree we can, but sometimes tree removal is necessary, especially in cases of storm damage. Our Louisville tree service team, including our expert crew, is always ready to assist you.
Expert Tree Service Business
We are a local family-owned and operated tree service and tree care company in Louisville, KY. We give you the promise of our hard work, dedication, and decades of expert experience. Our staff is dedicated to providing the best possible service at affordable prices.
Happiness Guaranteed
We provide professional and affordable tree care company for our clients. We'd love the opportunity to work with you and show why our exceptional service sets us apart from the rest.
Certified Louisville Tree Service Experts
The quality of the tree services you get determines how good your property will look down the line. Get high-quality tree trimming and tree pruning from our Louisville tree service, and your trees will look as good as they are today, a decade down the line. If you compromise on the tree services, however, you will be on your way to destroying your property's aesthetic appeal.
If a tree has come at the end of its lifespan or it is damaged beyond repair, you should work with the best tree removal professionals. Otherwise, you may suffer property damages or injuries. Our Louisville tree service team prioritizes safety and efficiency in all removal services.
We offer the best tree services to all property owners in Louisville. We ensure that dead limbs are removed from trees through perfect tree trimming, tree diseases have been treated with the right prescriptions, tree hazards have been eliminated through proper tree pruning, and tree removal is conducted safely. We operate around the clock to make sure everyone has access to the best tree care.
Why You Should Work With Professional Tree Service Louisville Providers
Benefits of Hiring Professional Tree Service Providers
Working with professional tree care providers guarantees a wide range of benefits, including:
They help you avoid getting injured.
They know how to handle tree trimming and tree pruning – this ensures that your trees have the correct shape and only the right branches have been removed.
You escape property damages that often result from branches falling on houses during trimming or pruning. Also, when tree removal is handled by professional tree service providers, your utilities and houses will be 100% safe.
It saves you time since you can focus on other things while the tree service providers are working on improving your landscape.
Professional tree service providers have modern tree care equipment, have years of experience in the field, and have ISA-certified arborists to help with planning complicated tree care services.
The lack of the aforementioned qualities puts you at the risk of getting injured and spending thousands on treatment. You also risk damaging your home and spending a lot of money on repairs. If you are trimming a tree, you could saw off the wrong branches, damaging the tree irreparably – this could force you to spend money on the tree's removal and replacement. Indirectly, professional tree service providers save you a lot of money.
Top Rated Tree Service Louisville
Being living things, trees have a limited lifespan. Once a tree's lifetime runs out, it dies – keeping such a tree on your property lowers the value. Sometimes trees do outgrow their assigned space – these could start pressing against windows, wooden walls, or doors, causing damage. A tree could be occupying a space you would like to use for new buildings or a new amenity.
Maybe your tree is suffering from a communicable disease and it is beyond treatment. The tree could be healthy but it is an aggressive shedder, always dropping thorns, branches, and leaves on your compound, making your property look messy.
For all the above situations (and others), tree removal is the ideal solution. Our tree removal Louisville team handles tree removals for trees in the most complicated situations – in the past, we have handled tree removal for trees standing between utility lines, next to houses, and next to other important amenities. Armed with decades of tree removal experience and the latest tree service gear, we can remove any tree without breaking a sweat.
One of the most crucial tree services, pruning helps eliminate diseased branches, get rid of dead or dying limbs, and improve the shape and structure of a tree. In theory, pruning a tree looks easy, with most people assuming that the tree service just involves sawing off random branches. However, our professional tree surgeons understand that proper pruning requires expertise and precision, ensuring the best results for your property. In practice, however, the tree service has more variables than most people suspect.
For example, when handling the tree service, you have to know which branches to remove and which ones to keep. When removing branches, you have to use the right cutting procedure to avoid damaging your tree. When conducting the tree service near utility lines or buildings, one has to know how to bring the cut limbs down without causing damage. Trust our Louisville tree service professionals to handle these tasks with the utmost care and expertise.
From destroying your tree irreparably to getting injured, we can help you avoid these issues by handling pruning for you. Our tree pruning Louisville team of expert tree service providers prunes trees in the most complicated situations without causing any negative impacts.
3

Tree Trimming Louisville
If ignored, trees can lose their shape over time, lowering the value of a property. The good news, however, is that it is extremely easy to restore the value. Just work with tree service providers offering the trimming service.
We shape all types of trees, restoring their natural shape and improving their branch structure. This tree service Louisville is offered at an affordable price to ensure that all Louisville property owners can pay for it.
We know that different people have different ideas of what an ideal landscape should look like. This is why we are very detail-oriented. Before conducting tree trimming Louisville, we will talk to you to get your ideas of what your home should like. Once we reach an understanding, we will get started with offering the tree service, combining your ideas with some of our own to exceed your expectations.
4

Emergency Tree Removal Louisville
Storms can force trees to lose stability. If the instability goes on for an extended period without someone noticing it, the tree might just fall unexpectedly or lean dangerously over your house. Luckily for Louisville residents, our emergency tree service line is open 24/7.
Whenever you need emergency tree services, just call us, and we will arrive at your home in record time. We know that even the slightest delays can lead to significant damages – this is why we are always willing to offer emergency tree services in the middle of the night, early in the morning, at lunchtime, or at 10 pm.
When it comes to emergency tree service, our tree removal Louisville team is always ready. We will conduct the emergency tree removal safely, taking all the necessary precautions to keep the tree from causing further damage. Placing safety ahead of money, we charge an affordable fee for all emergency tree services.
5

Louisville Arborist Services
Our team of ISA-certified arborists is capable of handling a wide range of tree services. Some of the tree services we offer include:
Tree planting – we will help you determine which trees can grow effectively on your land. We will guide you on the planting procedures.
Tree pruning advice – Our arborists offer pruning advice, from which branches to remove to which procedure to follow when removing the branches.
Tree treatment – Our arborist in Louisville can diagnose a tree to determine the health complication it is suffering from. The team will recommend the best prescriptions to speed up the tree's recovery rate.
Louisville Tree Service Experts
11501 Champions Way
Louisville, KY 40299
502-335-4889